Hola Belleza,
As bubbly, happy and energetic as I can be; our IVF journey was a blog I've been wanting to share but didn't know when I was going to feel ready to put it out in the open. Thanks to the love and positive vibes my hubby and I have received while going thru our IVF, I am ready to share our IVF journey. I truly hope my story helps those IVF warrior princesses 👸🏻 out there going thru IVF; as I know how hard it can be. Just know that you are not walking this road alone. And it's super important to create joy while living your IVF journey! Create the state you want to be in. I vote for JOY!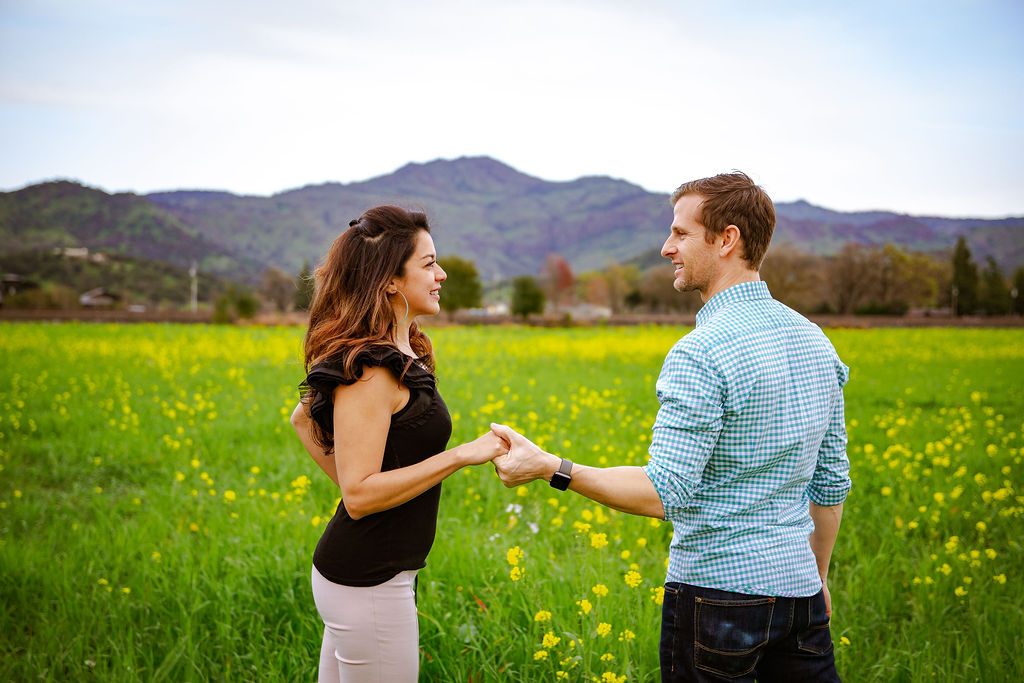 THE GUILT PHASE
Part of the reason I was afraid to share our IVF journey was a feeling of rejection or of being judged. But the main reason I did not want to talk about it was to protect my positive energy. Every time I brought up the IVF subject all I would think about was my miscarriages and that I was not able to stay pregnant. I also did not want to stress my hubby or stress myself or feel the guilt of my miscarriages. The moment my mind went to IVF, my energy shifted and I would fall into a super sad state.
As you may know I am a very happy person, so feeling sad or depressed is not in my DNA. I am always smiling and joking. However, for a while this topic made me feel sad, mad, angry, upset but mainly guilty every time I talked about it. All the adjectives that don't describe me at all. The first time we got pregnant was September 2015, just a month after we decided to start a family. Since we got pregnant right away I felt everything was normal. You see I come from a very fertile family. When I say very fertile I mean 64 cousins and counting. So, infertility never crossed my mind.
LIFE GIVES YOU LOVE WHEN YOU NEED IT MOST
We miscarried on week 9, a week away from hearing the baby's heartbeat. I will never forget the day it started happening. I kept praying to God, "if this baby is not healthy you more than anyone know what is best. Lo dejo en tus manos Señor". Having a miscarriage is hard enough, but it would have been more devastating if I had heard our baby's heart beat. I even remember the due date was May 16, 2016. Every morning leading up to that day, I was so sad. Maybe by destiny it turned out that was also our Leonsito's birthday, our furry baby. God has ways to bring love in to our hearts, and now May 16th is very dear to me. That's a story for another day, how our furry baby rescue, Leo, joined our family.
FACING MY FEARS
After our first miscarriage I was concerned since it never crossed my mind that I would be going thru one. I kept thinking… my hubby and I are both healthy, we work out 3-4 times a week, we eat tons of greens, and I even started taking prenatal pills at the age of 30. We go to all of our annual doctor visits. I am on top of taking care of our health and well-being. Plus, we live in Napa one of the most relaxing places on planet earth. Having a miscarriage was a shock that lasted several months. We started trying again summer of 2016 and by October I was pregnant again.
This time I was extremely afraid of everything, afraid of walking because I may fall and loose the baby. I was afraid of everything I ate. I was not me again. Week 8 we lost our second baby. And that was when I started researching infertility.
IT'S ALL IN THE STATE OF MIND
As defined by the International Committee Monitoring Assisted Reproductive Technologies (ICMART), infertility, is a disease of the reproductive system defined by the failure to achieve a clinical pregnancy after 12 months or more of regular unprotected sexual intercourse. I didn't believe I was infertile. So much that at our first appointment with our fertility doctor, Dr. Uzelac, I got extremely upset at him for even considering I was infertile. I was in denial for 2 years.
Thoughts were running through my head like… "This is all mental. We can do this. I am not infertile." We kept trying for a year and nothing happened. I blamed it on stress since in 2017 we had just purchased my husband Endodontic practice in Napa. We said, if by 2018 we are not pregnant, we need to go back to the fertility doctor and get two opinions from different docs.
LET'S GET BRAVE AND START OUR IVF JOURNEY
So in 2018, two years of unsuccessfully trying to get pregnant, we went back to the fertility doctors. We even did the Horizon Natera screening, this is a test that helps identify 274 autosomal-recessive and X-Linked genetics conditions. We tested negative. Since our test came out okay for both of us; we again went into denial mode. But after a bunch of ovulation kits, fertility kits and pregnancy tests and nothing; we decided it was time to take our first step into IVF.
This is a conversation my Greenie and I had with open hearts and open minds. As hard as it may be to discuss infertility, we must be sure we're on the same page. It's never an easy conversation to think or talk about why we haven't been able to get pregnant, but if we want our bundles of joy then it is a conversation we must have. This is sure a test in our relationship and being open and understanding to what we would each want to do. IVF? Adopt? Just the 2 of us?
DECIDING ON OUR FERTILITY DOC
November 2018, we started back on fertility visits. First was deciding which fertility doctor we felt comfortable with. We heard stories from both but we had more friends that have had a successful IVF with Dr. Uzelac. Also, my husband liked that Dr. Uzelac explained the facts of the process. This is where his doctor mindset came into play. We were given the option of IUI but because of my miscarriages there was a lower chance to stay pregnant with IUI and a higher chance with IVF.
The next concern was finding how the heck we are going to pay for this! There are tons of support organizations and resources out there. We've visited both of these organizations and if you are going thru IVF I strongly suggest you reach out to them for information. Remember that you are not alone.
💕 Resolve.org will walk you through the road of infertility and provide resources for you and a support group.
💕FertilityLifelines.com "you can find fertility medications savings, understand infertility and your options, and get the resources you need".
8 THINGS I DID TO GET READY FOR IVF
March 2019 was when we started our IVF Journey. Before going into treatment I made a commitment to myself, which was:
Sleep 8 plus hours.
Drink tons of water.
Find things that relax me, like meditating every morning, float spa, yoga, sound healing…
No alcohol. I know I live in Napa but I had to do this for Baby Tigrett. 90 days alcohol free leading to IVF.
Tons of veggies and small portions. I needed my metabolism to improve since I knew my body was going to be in a bunch of hormones.
I love to workout, it's my me time and my happy place.
Do fun activities as a couple. We took dance classes and yoga 🧘‍♂️ .
Weekend Get-Away to unplug and relax!!! (mind the exclamations).
I felt like a rock star. It's crazy what those changes can do to your state of mind and well-being. This way when we started with the IVF shots I would be on a positive state of mind. 😂
FOLLOW YOUR GUT & MUTE ANY NEGATIVE COMMENTS
BTW, tons of people told me (even my doc)—
"Wendy, be patient with yourself because the hormones will make you sad and happy and angry and happy… so just be patient."
I laughed at this because that's already my personality. More laughing and happy but I am Latina so yeah I am ON fire all the time. On day 7 of 10 of the IVF trigger shots I tell my hubby "Amor, how come I am not feeling anything? Why do people say I'll be crazy?", my hubby replies "Mi Vida, your natural Latina hormones ate up all of the artificial hormones and your Latina hormones kicked ass!". God I love him. 😍
MARIN FERTILITY CLINIC

IVF PREGNANCY – RETRIEVAL DAY
THE HARVEST PHASE
I changed my pace while going thru the first phase of IVF, which is what the doc calls the harvest or retrieval phase. This is where your ovaries are stimulated by the hormones to produce eggs. The eggs are removed through the retrieval procedure and on the day of the egg retrieval we make our embryos. On our first round we ended with 3 healthy embryos. Woopie! Thank you God. Our fertility doctor suggested we go into another egg retrieval process since we want a family of 2, not twins but a future pregnancy. The rule of thumb is 1 to 4 embryos for one baby and 4 to 8 embryos for two babies. A month after, we did another round of IVF (just the harvest phase) and we finished with another 3 embryos.
GETTING READY FOR THE SHOTS… AND I DON'T MEAN TEQUILA SHOTS
I love getting injections. It's probably weird but I've always loved to give blood and I don't mind the sight of a needle. I used to love getting vaccines when I was a kid and donating blood. So if you see me giggling in my IG STORIES it's because I truly enjoy it. Every time I was getting the IVF trigger shots I put myself in a happy state of mind. We are making life and I want a happy baby so I would turn on an episode of Friends. Friends just cracks me up so so much, I love it! And it really helped on our IVF Journey.
CREATE YOUR HAPPY STATE
I suggest you find things that make you laugh, make you happy, help you stay positive and keep your glow at all times. Steer away from anything negative and avoid Googgling things about IVF. I did this so I can enjoy my own IVF journey. In some weird way, I sort of think I was picked to be an IVF mom to show other women and couples out there that it's okay and that you are not alone. You are creating life and that is a blessing of it's own.
Belleza, if you are going thru IVF and need some words of positive affirmation I am here for you.
Share this blog post with your besties that may be going thru this as well. Be a listener. They need your words of encouragement and good vibes. But most importantly respect their IVF journey if they want to be incognito about it like I was until just a few months ago.
I love that I am able to share my story and get your support. I had no idea how much love and encouragement I would receive. Thank you Bella! Thank you for keeping us in your prayers and for giving me love, courage and faith. I could not have done this without you. And I so can't wait to get pregnant. The story will continue one day soon, Napa Vale girl with a bun in the oven.
¡Así que DALE Belleza! Ni un paso atrás, ni para tomar impulso. If IVF is in your journey then I know you got this. Remember that you are not alone.
Besitos desde Napa Valley,
P.S. To all my IVF Warrior Princesses, a sonreir y a ser felices. ¡Te deseo buenas vibras hoy, mañana y siempre!